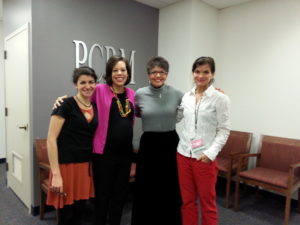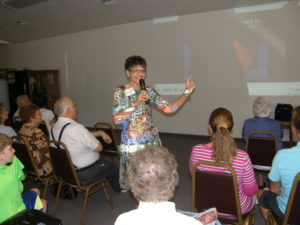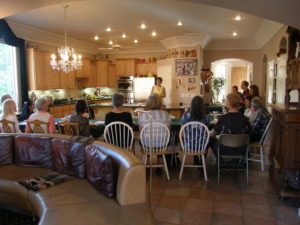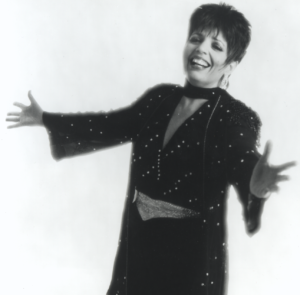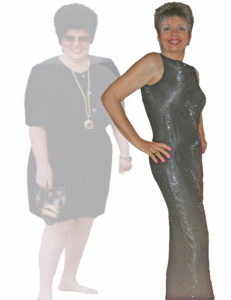 Personal Life
The most important thing I do is plan, shop and prepare food for myself and Duane to keep us healthy and happy! I love sharing my food and teaching how to make it.

Reading : This is one way I like to relax; mystery stories with intelligent, creative, women as heroines; a few paranormal stories thrown in; many of the current best sellers; and I especially love it if there is a cat or dog or other animal playing a big part in the story. To get more reading in I really like to read when I walk. Yes, it is easy for me to do and it also helps me get my exercise because it's not my favorite thing but is vital for health and reduced stress!
Sewing: I love clothes and making them for me, Duane, grandchildren (when they were younger) and now for my 6 great grandchildren. Home decorating; I made the window coverings and matching spreads, etc. I also love to knit. I had been a very accomplished knitter way back but now having to relearn since it's been years.
Television / YouTube: In the evening I like to relax when there is time and watch a few of my favorite shows – the original NCIS and reruns, PBS mysteries, Tiny House, Tree House Builders, and a couple of the "Flippers". YouTube has so much to learn from all the WFPB experts and they are great to watch!
Other than that I'm also learning to relax more than I used too. I can eat all the best food, exercise but if I keep myself stressed with being "too" busy I will not continue to be healthy and happy!!!
One of the least favorite things and most stressful is to keep my website and social media up. It is so necessary and must be done…but I find that it doesn't come easy for me any more. However, I will keep on keeping on because it is important to give you the best I can.
Turning Point
At age 63, I was headed back to 229+ pounds. From age 9 I had "yo-yo'd" from 10 to 110 pounds overweight. I was disgusted with myself, depressed, suicidal, "sick and tired" of all the pain I was in and hated my body.  (I think it is important to mention that I was raised on dairy farms during my adolescent years. I loved my meat and dairy products!)
My husband, Duane, cut out an article in the RJ, May 6, 2007, stating Beyoncé's success in weight loss by doing the Master Cleanse. That afternoon I purchased the Master Cleanse (MC) booklet, lemons, pure Maple Syrup and started the next day. Did the 10 days of MC. During that time I was given The China Study book by T. Colin Campbell, PhD "The Most Comprehensive Study of Nutrition Ever Conducted" and by page 29 I knew that I would never eat meat, dairy or any animal products again!
I joined the Vegetarian Society of Utah, and signed up for all the free e-newsletters from as many Whole Food Plant-Based (WFPB) experts I could find.
Within four months I dropped 50 pounds and was off all medications and NO MORE PAIN! I've attended many conferences and seminars around the country and continue to whenever possible. I think it is important to personally meet all the "experts", connect with them, and have my picture taken with them. Many are in my "photo gallery". If it's not possible to travel to the programs there is so much information on the internet, You Tube, Facebook, Pinterest, etc. with a preponderance of evidence showing the reasons "why" and the "how to" prepare WFPB, shop for it, store it, ALL FREE. And now there are WFPB companies that have already made 3 meals a day and for a fee will ship them to your door!
Achievements
Barbara J Mathison, CHC, certified Food for Life (FFL) Instructor. She is also a Certified Health Coach, Tai Chi Dragon Qigong Instructor, and Touch for Health Instructor. She is a graduate of the T. Colin Campbell Foundation of Plant-Based Nutrition, The Food for Life Program Training with PCRM (Physicians Committee for Responsible Medicine), and The Wellness Coaching Institute.
Barbara is a Business Woman of the Year recipient and continues to lead, inspire and motivate many.  She changed her life and body when she became a vegan at age 63 ("cold non-turkey" on May 7, 2007), gaining health and going from a size XL to size Small. She no longer takes any medications where she once needed medicine to treat high blood pressure, high cholesterol, debilitating pain (fibromyalgia/RA), constipation and depression. Two years after turning "vegan" she regained her eye sight in her left eye resulting from a mini-stroke (12/05), and has no more cancer – just a few of the incredible health benefits she has accomplished since becoming a Whole Food Plant-based consumer and teacher.
This life changing decision inspired Barbara to develop her company: Nutritious Way "Teaching Whole Food Plant-Based" originally based in St. George, UT which she continues to run as President in Boulder City, NV and is constantly helping others to find healthier and happier living.
The 3rd Thursday of each month she gives Demo & Dinner with Barbara & Duane, a full 2 hour presentation of at least 10 recipes – a complete dinner and food demonstration on cooking without oil or animal products.
She recently resigned after 8 successful years as president of the Vegetarian Society of Utah; speaks nationally and is a frequent guest on popular internet radio and television shows.
She is a student of Reiki, Tibetan Healing Arts, LIFE and besides teaching nutrition and cooking classes she presents programs on The 8 Step Strategy to Success, Self-Image, Professionalism, and Energy!
Oh, yes, Barbara has a Hollywood contract as an official look-a-like of Liza Minnelli since 1986 and her stage name is Liza B. Liza B has performed worldwide.